Our Chamber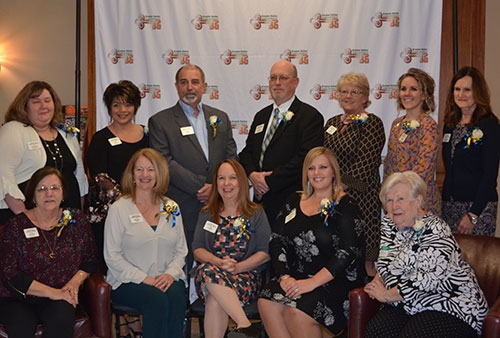 The Greater Valley Chamber of Commerce is here to serve this wonderful community and all of its members. Please feel free to contact our office, we look forward to hearing from you.
The 2023 Valley Guide - click to view
Save the Date!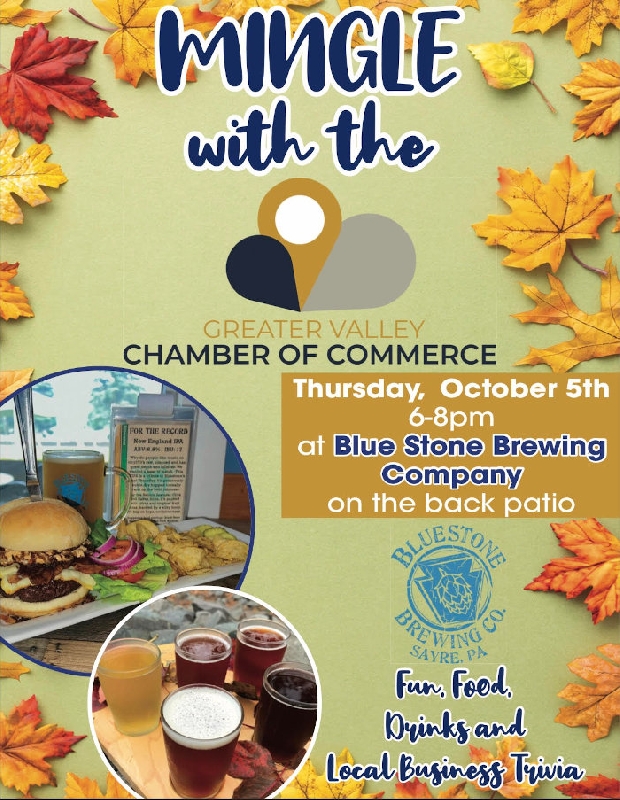 ---
The Greater Valley Chamber of Commerce is pleased to recognize the Award Winners from the 27th Annual United Valley Business Banquet
Business Member of the Year - Roberta Coleman
Small Business Hero Award- Bethie's Place / Dj's Golf Center
Community Connected Award- Northern Tier Solid Waste Authority
Great Beginnings Award - The Grumpy Grizzly
Caring for our Community Award - Greater Valley EMS
Business Association awards were also presented
Athens Business Association - David Young, Moody & Associates
Sayre Business Association - Kelly McElhaney - Zen Den
Waverly Business Association - Kim Depew - Tioga State Bank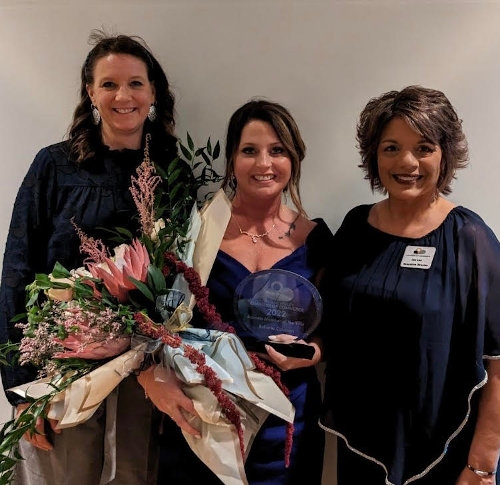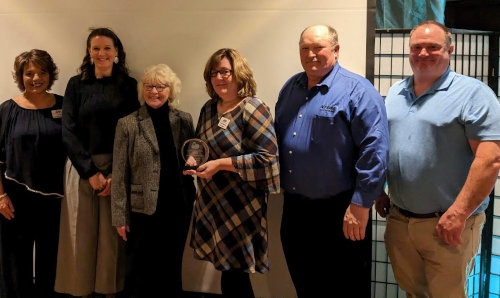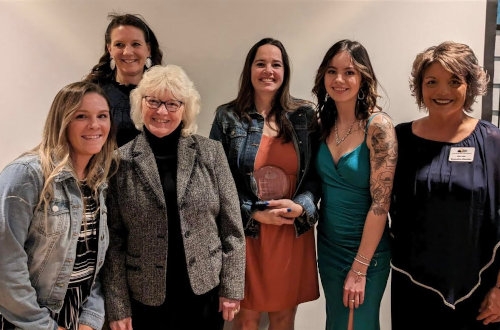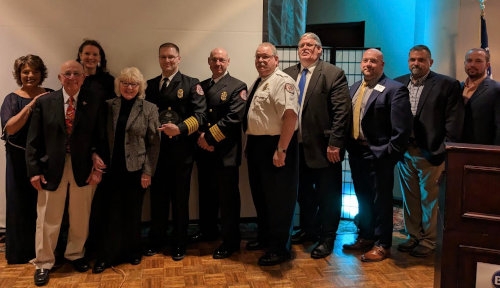 The Valley Newsletter - click to read

TEAM Tioga is working on a multi-million dollar NY Forward application on behalf of the Village of Waverly and is looking for feedback and project ideas from the business community. Click for information and the survey



Check presentation to Big Brothers Big Sisters of the Twin Tiers from Holiday Auction proceeds

We are pleased to Welcome these* new members to the GVCC:*
The Grumpy Grizzly
The Perfect Blend
Endless Mountains Riders
Stars & Stripes Sports Lounge
Hotel Bradford Brew House & Beer Garden
Patty Mac's Daily Dose
Huckle's CarStar
Jaynes Flowers & Gifts
Around the Horn Cards & Collectibles
Sam's Bar & Grill
My Girlfriend's Jewelry Box
Athens Wildcats Youth Basketball Association
Mark Bakley Photography
Basil Bacorn Digital Marketing
T & J Entertainment
Broad Street Records
Holly's Homemade Cookies
Chesapeake Energy
Prestige Dance Studio
ShadowBox Treasures Cafe
Big Brothers Big Sisters
Sayre Area School District
Waverly Rotary
A Wild Sign Co.
Realty ONE Group Supreme: Rebecca Romig
Rising Hope Community Resilience Consultants - Deb Gutierrez
Prestige Dance Company
Comparion Insurance Agency - Amanda Hickey
Sargent Muay Thai LLC - Brian Sargent
Northeastern Garage Door Services
Carrie Henry / Century 21 Jackson Real Estate
House of Fur
Brenda Campbell - Century 21 Jackson Real Estate
Greater Valley Limo
Realty One Group Supreme
First Heritage Federal Credit Union
Vanilla Bean Cafe
X Factor Designs
Carcha Farms
Elevated Solutions
A La Carte Decor
Denise Wells - Century 21 Jackson Real Estate
Knolles Real Estate
Steph Rogers Robinson - Realtor, Knolles Real Estate
Tracie Robinson - Realtor, Knolles Real Estate
Jade Esthetics
A+ Services - Mike Chilson
Bloom Beauty Bar - Brittany West
Jade Esthetics - Meaghann Mattison
Jade Esthetics
A+ Services
Bloom Beauty Bar
DATAZANG
Eskimo Kisses Photography
NWS Power Washing & Seal coating
Farm Service Agency ~ USDA
Wiles Valley Weather ~ Nathan Wiles
Allis Griffin Printing
STONEHOUSE Retirement Income Planners
JM Entertainment

 Welcome Back to members that have renewed:
Edward Jones - Jason Glowski
Mad Hatter Cafe
Blue Bag Boutique
Kelly & Ko.
Salt & Light
Salt & Light Cafe
DJ's Golf Center / Bethie's Place
Leprino Foods
B&S Construction
Valley Bowling Center & The Strike Shack
Ball Street Apartments
U Can Tan
Awareness Intuitive Studio & Gifts
Elderwood
Hampton Inn - Sayre
Celebrations Black Diamond Cafe & Catering
Valerie O'Neil - Coldwell Banker Preferred Properties
MISSION: The Greater Valley Chamber of Commerce, through its dedicated members, supports business & industry and promotes growth & pride in our community.
VISION
: The Greater Valley Chamber of Commerce at our ideal best is to be:
A central resource for new business
A support & advocate for existing members
A promoter of quality of life through hometown pride
Committed to ongoing education for our members