Warning: Undefined variable $website in /var/www/vhosts/pennyorkvalley.com/httpdocs/member_get.php on line 105

Warning: Undefined variable $website in /var/www/vhosts/pennyorkvalley.com/httpdocs/member_get.php on line 105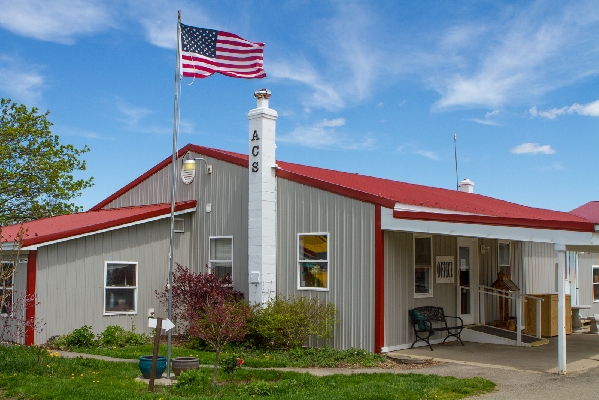 Animal Care Sanctuary

PO Box A E Smithfield PA 18817

(570) 596-2200


GPS: 41.894128, -76.524099 Google Map Web

ANIMAL SHELTER ANIMAL SHELTER NON-PROFIT VETERINARIANS

Animal Care Sanctuary was founded as a non-profit organization by Lesley Sinclair in 1967 in Tom's River, NJ. After outgrowing her operation in a converted chicken farm there, Sinclair moved to rural East Smithfield, PA in 1982. Ms. Sinclair passed away in 1998, leaving a legacy to care for the animals at the organization which she founded. 2012 marks our 45th anniversary as a non-profit no kill animal sanctuary and we are eager to continue the work that we do with and for homeless animals everywhere but most importantly, the animals who have found ACS as their temporary or forever home. As the nation�s fourth largest no-kill sanctuary, ACS welcomes animals that are in particular need, those that others deem �unadoptable� because of illness, injury, age, or because they just have not been able to find a home. At this time, we have more than 700 residents at our East Smithfield and Wellsboro locations including dogs, cats, horses, pigs, and birds. We work with these animals to find them permanent homes, but we offer lifetime care if this is not possible. We also offer animal care workshops, dog training courses including a masters course, grooming, and a low cost spay/neuter clinic available to the public five days a week. In the fall of 2009, ACS partnered with Maddie�s Fund Shelter Medicine Program at Cornell�s College of Veterinary Medicine. The college�s Veterinary staff tours ACS facilities on an annual basis and offers recommendations for improving the animals� medical and behavioral programs. ACS also transports sick and/or injured animals to Cornell for specialized treatments and surgeries by their shelter medicine team. In 2011, the Pennsylvania SPCA elected to discontinue their shelter services in Wellsboro, PA. In September of that year, ACS stepped in and took over the day to day operations which have proven very successful thus far. Having two locations in the state of Pennsylvania has helped us save hundreds more lives in the past seven months, as we continue to spay/neuter, vaccinate, educate, adopt, and provide a loving atmosphere for the animals who call ACS home.