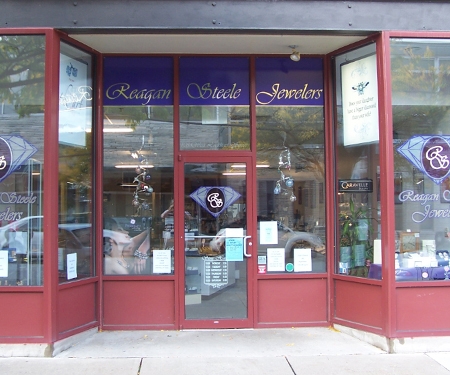 Reagan Steele Jewelers

108 W. Lockhart St. Sayre PA 18840

(570) 888-9604

greg@reagansteelejewelers.com


GPS: 41.982092, -76.515117 Google Map Web

JEWELRY STORES

Reagan Steele Jewelers is the Valley's premier jewelry store. Specializing in every aspect of the jewelry business, Reagan Steele Jewelers offers a selection of fine jewelry, including diamonds hand-selected from Antwerp, Belgium, custom jewelry designs and jewelry repairs.

Owner Greg Steele received a Bachelor's of Fine Arts degree from Mansfield University in 1989 with a concentration in 3D- jewelry, sculpture, and ceramics. He has over 20 years of experience working in the jewelry industry and a reputation for excellent customer service. Greg is an IJO Master Jeweler.
Reagan Steele Jewelers is always ready to make your jewelry dreams reality, visit us today.